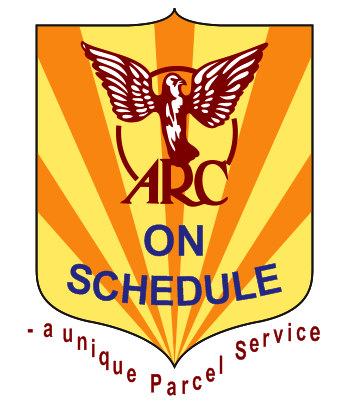 ASSOCIATED ROAD CARRIERS LIMITED - one of the Largest ISO 9001-2015 Surface Transport Organizations with 5 decades of rich experience and an impressive growth record in the Industry, has an Innovative & Superior Parcel Service, A R C ON SCHEDULE, which offers a Nation-wide Quick & Quality Service. This unique service is bridging the gap between Conventional Transport and Express Cargo, with prices upto 30% cheaper than the Express Market Leaders. This GODOWN-to-GODOWN service is in response to demand from customers for quality service with economic rates. To focus on a growing market and in response to customers' demand for total assurance regarding delivery schedules of parcels, A R C On Schedule has been set in motion and it sincerely endeavors to give total commitment and assurance regarding On-Schedule and Safe Delivery. Our endeavor is to reach our customers in every nook and corner of the Indian Sub-Continent. We are confident that this will arterialize our whole transportation system, particularly the Parcel business and will prove to be a boon and lifeline of our esteemed organization.
This service is structured for Traders, Dealers, Distributors and Small & Medium Scale Industries that despatch cargo to their customers located within their state and the neighboring states. Customers can send all their consignments confidently from one part of the country to another and can be assured that A R C on Schedule will adhere to its service commitments. Upon request, our customers can avail Door collection and Door delivery of goods, irrespective of weight & size, with reasonable extra charges within a radius of 25 km. A R C believes that it carries not just material consignments but also the trust and aspirations of its customers. That's the reason why extra care is always taken to ensure foolproof delivery of even the smallest of cargoes.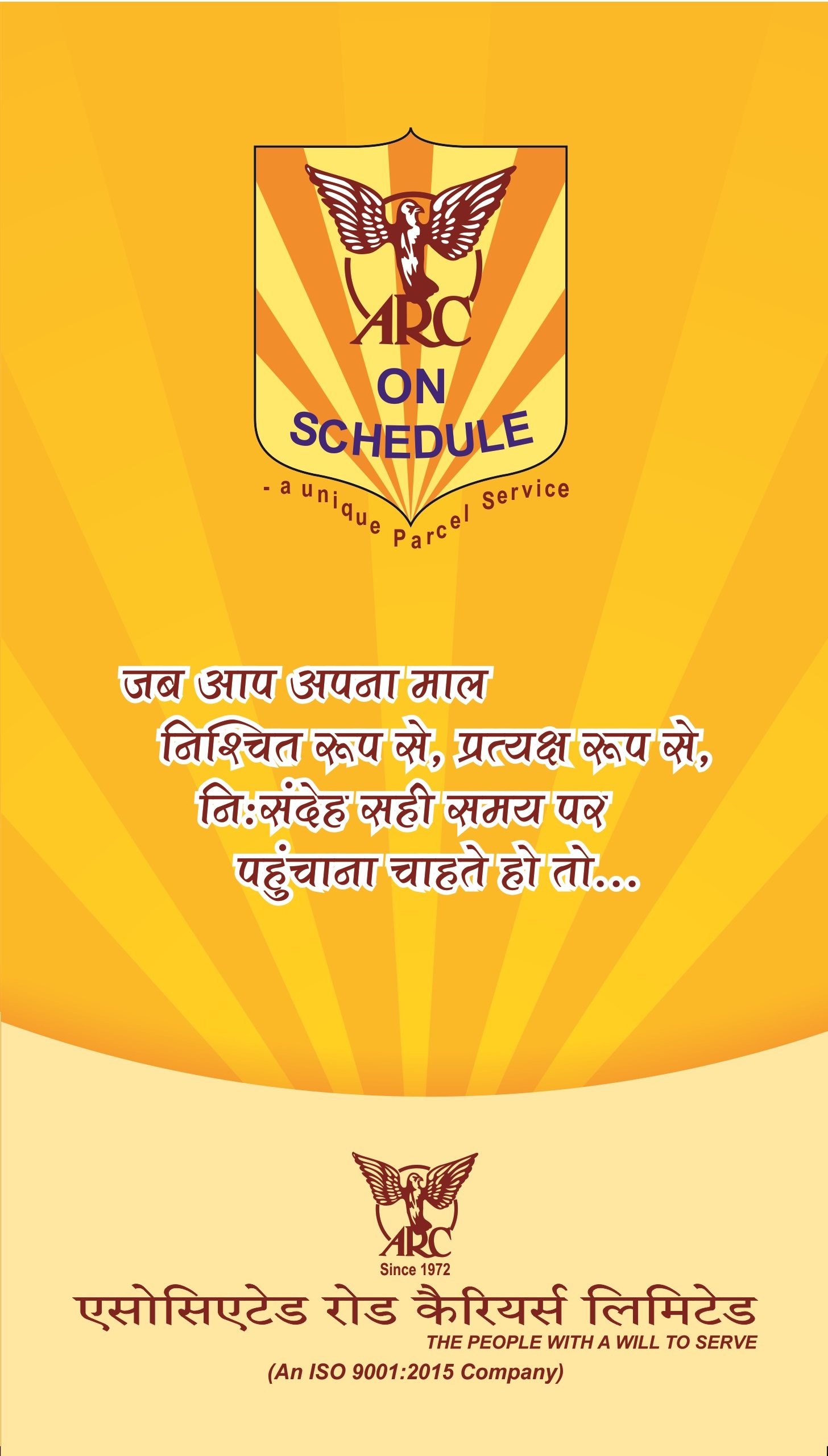 STRENGTHS
Programmed despatches for Movement of Parcels.
Dedicated Vehicles on Specific Routes.
Exclusive Operational Team.
Fully Computerised Offices.
Inter-feeding and Inter-connectivity of Branches and TCs.
Customized Solutions.
VALUE ADDED SERVICES
COD / DOD Collection facility to Customers.
Programmed despatches and delivery.
Assistance for hassle-free documentation.
Godowns insured under the Standard Fire & Special Perils Policy against losses caused by Fire, Flood & Earthquake
Consignment tracking and other information available online.